If you're planning to hunt deer and attract them into your area, then radishes are the way to go! These are the go-to crop for deer food plots, whether you're attracting and/or hunting deer. BUT, just because you planted radishes don't mean deer will automatically come to you.
You need to make sure that you not only plant your turnips in the right place but at the right time as well! If you want to know when to plant radishes for deer correctly, read on! I'll show you the times to plant radishes and more tips for food plots.
When to Plant Radishes For Deer
Radishes are cool-season biennial forages, which grow quickly and produce long, white taproots. These taproots can reach over 30-inches long, breaking through compact soils. Belonging to the brassica family, radishes are a great plant to plot for deer, given the fact most of its family members are part of the commonly-planted species for whitetails.
Radishes also offer a host of benefits for deer and the plot itself. The plant is high in protein and provides higher energy value for deer for most seasons. Besides this, they have the necessary nutrients and a good taste deer appreciate.
As for planting, these plants can give back to your soil and future crops with the way it can compact soil and produce organic matter. It's why many people opt to use radishes as their "deer bait."
So have you tried planting radishes only for it to NOT attract any deer at all? One of the problems is your timing!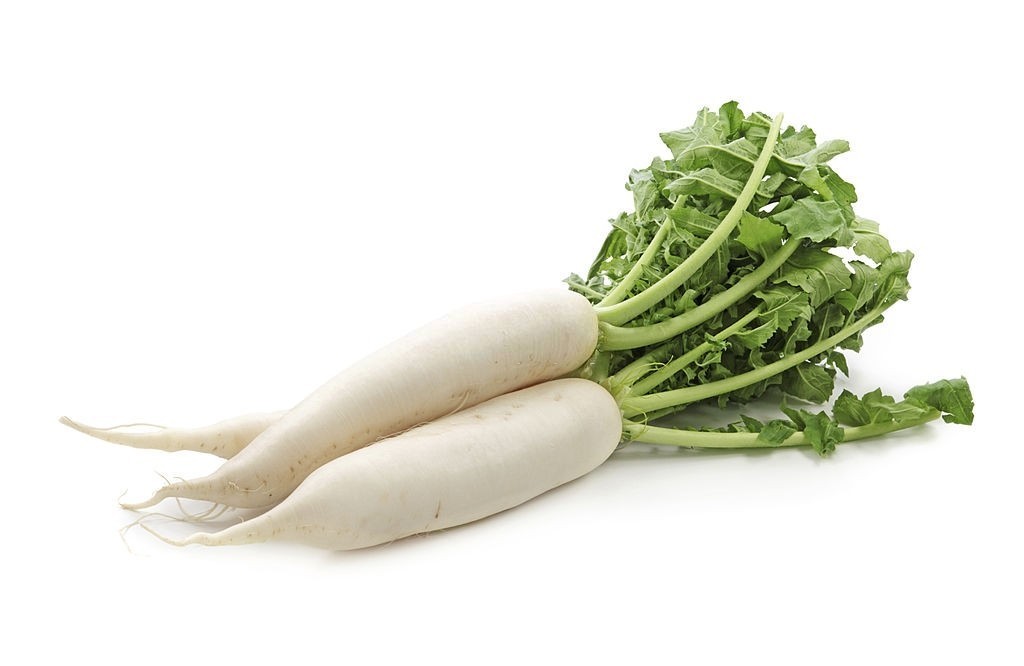 As mentioned, radishes grow quickly, so you can plant it a bit later than most plots. In most states, you should plant your radishes between the months of late July to early September. When you plant within this window, it gives your radishes a lot of time to reach maturity, just in time to attract deer during the hunting season.
More specifically, you can plant radishes around early August in northern states. For southern states, it's best to do so during the middle or late parts of September. You may be able to plant radishes during the spring in northern states, but only when soil temperatures are around 50 degrees F.
You time it this way because this is the season when radishes thrive AND when deer begin to prepare for hibernation as the temperature drops. Radishes have more glucose levels during the fall, as the temperature cools and deer need even more energy, especially when winter comes.
Read more: Chicory for Deer: The Facts You Need to Know and How to Plant It
More Tips on Planting Radishes Properly
Beyond the timing of your food plot, there are more things to consider when planting radishes for deer. Here are extra tips you can follow to ensure your radishes grow well for deer to visit and eat:
Before you begin planting crops for deer, make sure it's legal in your state hunting regulations. Most times, they aren't illegal as long as you aren't scattering any feed, dried corn, or seeds as a way to bait deer.
You have to test the soil before you begin planting your food plots. If it's deemed healthy to plant with, then prepare it and spray for any weeds, cleaning it off anything that can kill the plants. If required, apply fertilizer and lime.
To plant strategically, deer target radishes mostly in northern climates, particularly in the hill country where the grain crops aren't as common. They can grow in most soil conditions but avoid overly wet soils, which inhibits growth.
I recommend that you don't only plant radishes as food plots for deer. It's best to have a planting mixture for more variety, which entices deer even more. A good planting mixture is to plant 6-pounds of radishes per acre, and 4-pounds of kale per acre. Take note that these plots need to be more than an acre to be effective in enticing deer.
Radish tops, which are about two feet tall, can grow back when growing season begins again, even after deer grazed through it. That way, you can save time reseeding and planting even more radishes again.
Do you want to learn more about planting radishes for deer? Check out this informative video:
Wrapping It Up
Radishes are one of the newcomers of the whitetail food plot menu. Nevertheless, they are becoming quite popular with the many benefits they give to both hunters and deer. As long as you know when and how to plant it right, then you can successfully attract deer and keep them well-nourished!
I hope this article helped you figure out when to plant radishes for deer in your area! So don't wait any longer and start setting up food plots the right way now.