While hunting, you'll want to make sure that you'll know where to target your prey and when. This calls for planning and setting up things that would attract deer and make it an easy target or shot. But the question is: How? What are good ways to get deer to come near your area for a better hunting experience? This is where turnips come along. If you're wondering when to plant turnips for deer, then read on!
I'll be showing you a guide on turnips, from why deer like them down to how you can properly plant turnips to attract deer.
Why Plant Turnips for Deer?
So you've heard that turnips can help lure deer to your area for an easy target. It's known as one of the most effective deer bait out there!
Sure, turnips aren't the only thing you can plant, but what makes turnips ideal for deer is the fact that they LOVE the taste of turnips, which helps attract more of them into your garden. They are also very beneficial for deer, a great source of protein that is easily digestible.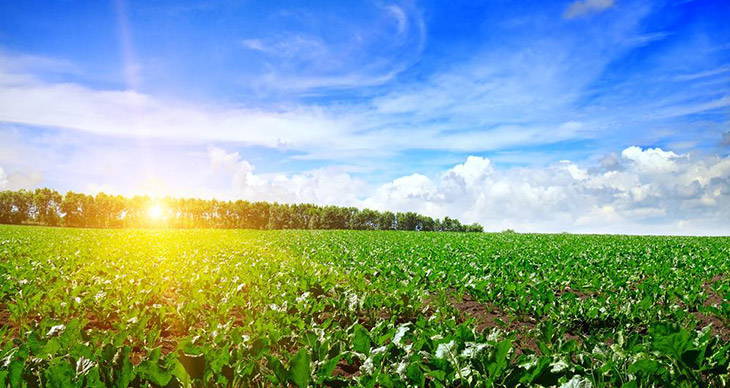 So if you plan on feeding turnip to deer, you can wait for the right time until they regularly visit your garden and begin to grow plump and healthy for even better quality deer meat.
Another advantage of turnips would be the fact that they are easy to grow and since some deer would only take the top leaves, you get to keep the turnip itself and use it for your meals!
When to Plant Turnips for Deer
The best time to grow turnips would be when deer become most attracted to it. Deer begin to eat turnips during the middle of spring and summer seasons. October to May are the months when turnips become more appealing to deer (as it becomes sweeter), so it's best to plant your turnips a few months before that time as well.
Planting turnips would also depend on where you're located. For Northern areas, begin planting your turnips during the late summer, from July to August. If you are in Southern America, then plant your turnips during the fall, usually August to September. By that time, it would be winter, when many deer would begin eating the turnips.
See also:
How You Can Plant Turnips
Wondering how to plant turnips for deer to come over? Here are some tips:
While the type of turnips doesn't matter, the purple top is a common and widespread one. You can find these seeds from gardening stores near you, or you can purchase it from reputable online shops.
Plant turnips about 60 yards away from your property. That way, the deer won't see you, and you'll have an easier time shooting. Also, consider the place you'll be shooting, so you can plant your turnips at a more strategic are of your garden.
Planting turnips are very easy. Simply rake your chosen ground, the size depending on some seeds you have. Then, scatter the turnip seeds and lightly rake across your spread.
Turnips take about two months to grow and sprout leaves, so as long as you care for it well and water it regularly, you'll be able to get the turnips deer will like.
Tips on Caring for Turnips and Hunting Deer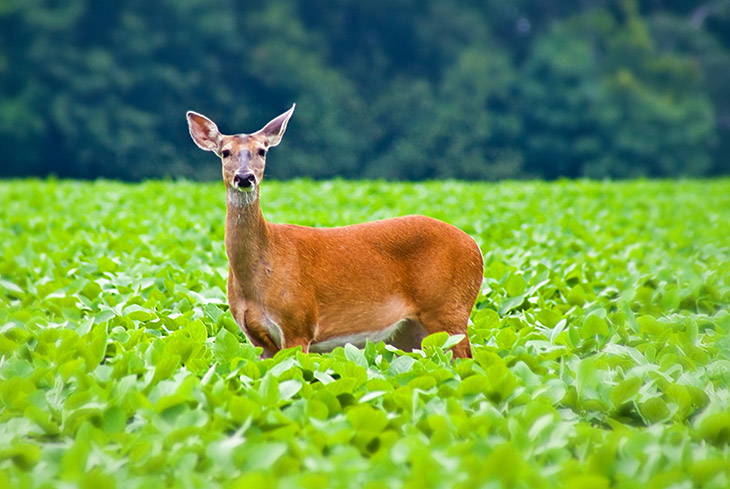 When caring for turnips, you won't need to worry about the amount of attention you put into it. As long as it's strategically placed near your area and for easy shooting of deer, it's fine.
Lightly water the turnips with a bucket of water, a watering can or hose now and then. Expect deer to visit your area during the daylight for hunting.
While deer is chewing on your turnip tops, be sure to be stealthy and quiet when going to a strategic area for shooting. Just like hunting around fields, it's best to remain silent and choose a good spot where you can quickly take your shot.
In Conclusion
When it comes to hunting, you have the abilities to go the extra mile with a deer feeder attract deer to come to you! Also, instead of only waiting for prey, you can plant turnips that deer would love and munch on, luring them to your area. It's a great investment you'll want to try so as to improve your deer hunting skills.
I hope that this article helps you know when to plant turnips for deer and how to do so to properly lure your prey for hunting. So what are you waiting for? Try planting turnips today and see how it will help your hunting skills.
If you have any questions or would like to share your experiences on planting turnips for hunting purposes, then comment down below. I would love to hear what you have to think. Moreover, i've written a post about chicory for deer and how to plant it. You could read it to get more choice in attract deer.