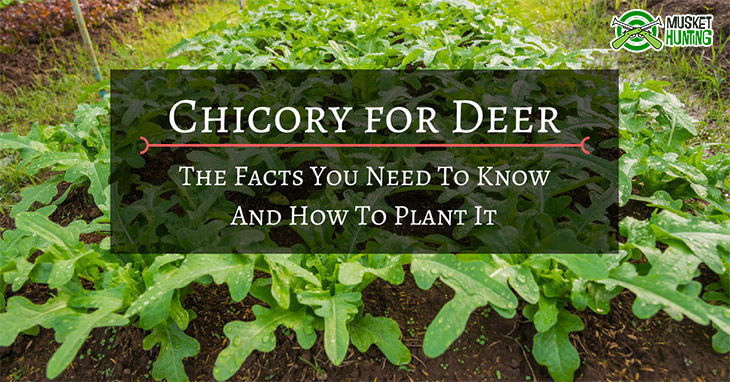 Chicory for Deer: The Facts You Need to Know and How to Plant It
Hunting for deer isn't just about finding and shooting your prey. Many skilled hunters set up traps or learn to raise their prey until such time comes that the deer is plump and meaty enough to catch! It's the reason why people have open gardens with enticing plants deer would eat. Not only does it keep up the deer's health, but your prey will start going to your area, making it an easy target. If you're wondering what kind of plant to plot on your garden, chicory for deer is quite beneficial and will attract your prey easily.
Learn more about chicory and how to effectively plot it in your garden here!
More...
What is Chicory?
Chicory is a perennial herb used for forage, especially during the summer and fall season. It has a deep taproot and resistant to drought, making a plant easy to maintain.
The plant is from the sunflower family, grown on drained soils. It has the similar looks of a dandelion, growing leaves from its crown and the flower stems reaching heights of up to six feet!
Not only is chicory used for feeding cattle and deer, but it can also make a great substitution for your coffee because of its natural stimulants without the caffeine. As for deer, they love it because of its flavor and crunch!
How to Plot Chicory in Your Garden
If you want to plant chicory for deer, then you can follow these tips:
Tips for Maintaining Chicory
Here are some tips to follow when keeping your chicory healthy and growing for deer consumption:
Chicory is a healthy plant you'll want to plot on your garden to attract deer. It's very easy to take care of these plants, and it helps you improve your skills as a hunter since more deer will visit your garden once the leaves begin to grow.
I hope that this article helped you learn all about chicory for deer and how you can plant it on your own. So what are you waiting for? You can purchase chicory seeds in your local gardening store, so try it out today and see how it changes your hunting experience.
If you have any questions or would like to share your knowledge on planting chicory for deer, then comment down below. I would love to hear what you have to think.