Bowhunting is a sport that requires acquired skill and precision. This fun activity is enjoyed by many hunters who want to target for the kill, getting venison and boasting their huge catches in their homes. Before that, you'll need to make sure you invest in the right equipment, namely a broadhead that can help you kill your target. A broadhead will require a quick setup before you begin to use it though, requiring a quick screwing. But what should be used to screw on broadheads to properly attach it to your arrow?
Read on as I show you what you should screw it with and how to do so.
What Should Be Used to Screw on Broadheads?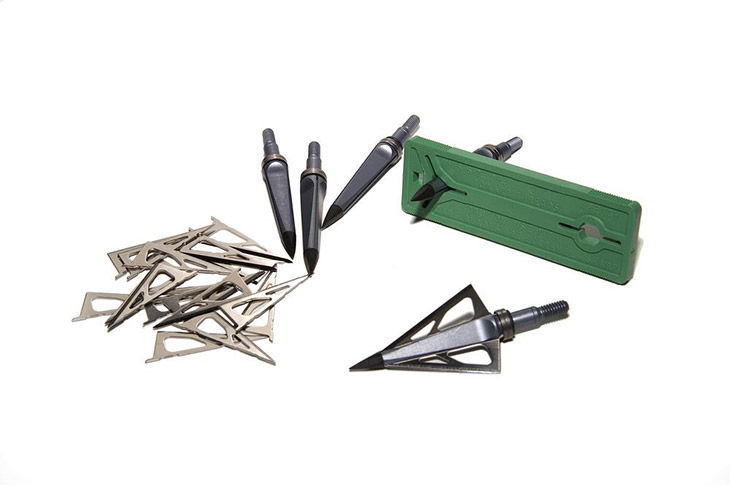 There are three ways on how to screw your broadhead to the bow:
Tying
This method was used in the ancient times, where hunters would only use a rope to tie their broadheads around the bow. BUT, this isn't efficient in keeping the broadhead in the bow.
Screw-In
This method is an effective way to attach your broadhead, as it comes with both a specialized screw and wrench to stick the broadhead together with your bow easily. You can follow the instructions on how to screw the broadhead from the manufacturer you bought the product from.
Gluing
This is another very effective method on screwing in your broadhead. In this method, you'll be using either cold glue or hot glue, with each of them having their pros and cons. I'll teach you how to use these methods in the next section.
Read more: How Long Should My Arrows Be? The Facts You Need to be Aware Of
How to Properly Screw on a Broadhead
Here's how you can use hot or cold glue when screwing on your broadhead:
Hot Glue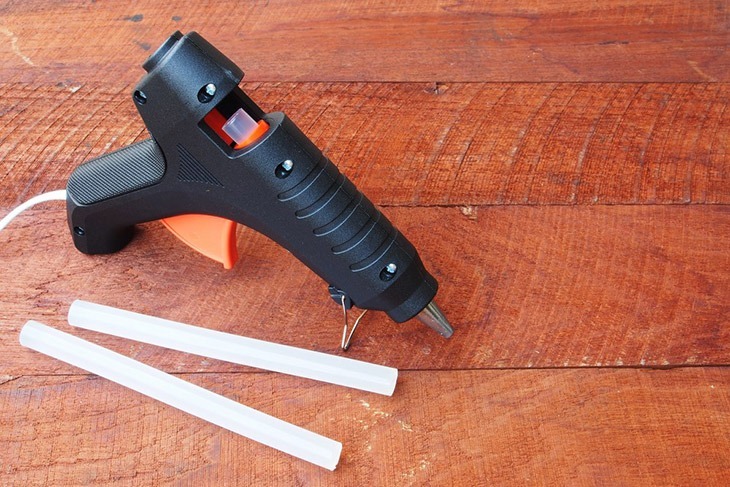 Use a heat source or glue gun to warm the glue enough to melt the liquid, placing a few drops on the broadhead. Then, insert the arrow to the broadhead, warming it up until the glue runs uniformly between both arrow and broadhead. Be careful not to overheat the broadhead, or the steel will lose its hardness.
This method is quick and easy to use, and you'll be able to remove or align the broadheads as quickly. But, there is a chance of damaging the steel (or yourself!), so you'll need to take extra care.
Read more: The 5 Best Fletching Glue Reviews: Fletch Your Arrows Better Now!
Cold Glue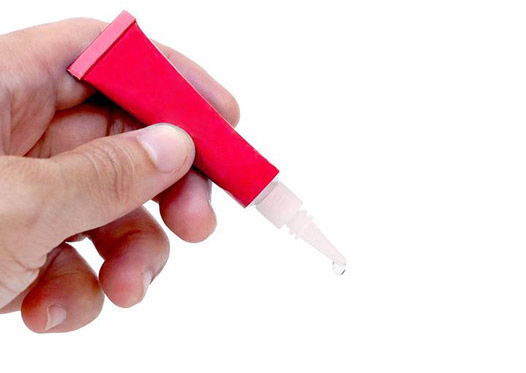 If you use superglue, make sure that you quickly align the broadhead to the arrow, as it sets very fast. For regular glue, allow it to set for a few minutes before using it.
It's a great method because you won't need much equipment and it's safer to both you and the broadhead. But, it's difficult to align if you use superglue, and it can't be removed once you fix it.
What you want to use to screw on the broadhead is entirely up to you and your preference. Some may prefer hot glue for its ease of alignment and removal, while others prefer cold glue for the less equipment and safety.
Read more: The Best Fletching Jig: Top 5 Reviews You Need to Check Out!
More Tips on Bowhunting Safety
Now that you know how to screw on a broadhead and the proper materials you need, what are other things you need to know about keeping safe while bowhunting using a broadhead? Here are some tips to follow on broadhead safety:
Always cover your broadheads with a quiver while you're on the field or at home. Some injuries occur when in the hunting area due to un/loading equipment or accidentally holding the bare and sharp broadhead while setting up.
When you're dressing the game killed by your bow, be sure to check the animal for signs of the broadhead, as some parts may be around its body. Dress your game with caution and be careful when handling it until all the parts of your broadhead are found. This helps avoid injury while carrying your game.
Purchase the robust and durable broadhead that won't easily break. You can buy great broadheads that are easy to attach from online shops or stores specialized for hunting. Remember to screw it on tightly to avoid failure of capturing your game, may you be using hot or cold glue.
In Conclusion
When it comes to bowhunting, you'll need the adequate equipment and proper knowledge on how to use it, especially when using sharp and deadly like the broadhead. It's important to know how to screw on a broadhead and the proper tools you need to do so to prevent any damage or injury when out in the field.
I hope that this article answers your question: "What should be used to screw on broadheads?" Now that you know what to do and how to stay safe try it out today and begin having a better hunting session.
If you have any questions or would like to share your tips on screwing on broadheads, then comment down below. I would love to hear what you have to think.