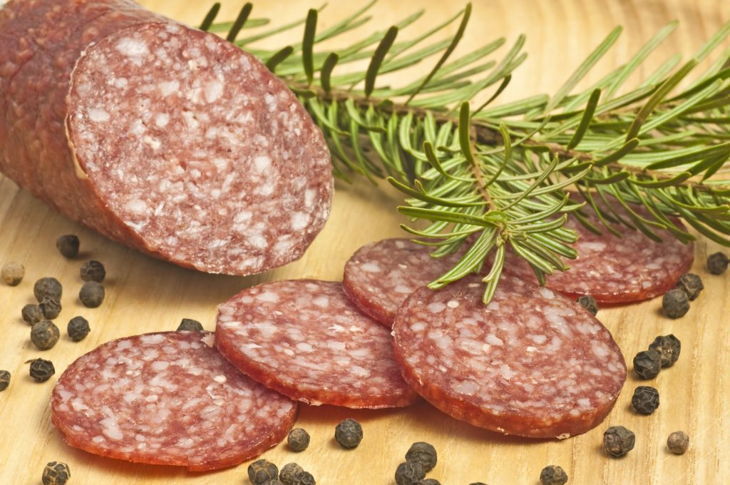 How To Cook Deer Sausage: The Easy and Simple Guide You Need
Congratulations! You have now caught and dressed your deer, giving you delicious venison to enjoy. It's the perfect way to end your expedition, as you'll have the chance to prepare and serve the meat, a showcase of your hard work on the field! A simple and easy way to serve venison is as a sausage style. It's perfect for a camping-themed party! But how to cook deer sausage?
I know how difficult it may be for those who aren't natural cooks. That's why I'll be showing you how to cook deer sausage for your next celebration with loved ones.
More...
This recipe makes 24 to 30 sausages and takes two hours to prepare and 12 hours to cook.
Ingredients:
Steps:
1. Mix the sugar, mustard feet, salt, pepper, and garlic powder with the meats. Add it to the grinder once the ingredients are combined well. Grind everything well.
2. Place the ground meat in a mechanical sausage stuffer, ensuring that you have pushed out all air out of it so there won't be any air pockets in the sausage.
3. Fill the pork casing with the ground meat mixture. Once everything is filled, fold and pinch the center of your sausages in half. Pinch and twist them into sausage links two at a time. Pull the leg of the sausage through the center whenever you make it twist.
4. Hang the sausages in a smokehouse or put it in a smoke for about eight to twelve hours.
There are a ton of ways where you can cook deer sausages. I'll be teaching you two of the simplest recipes.
This is the standard way of how one cooks deer sausages. All you need here are the sausage links!
Steps:
1. Half-fill a large saucepan with water. Heat it over medium-high heat and allow it to go to a low boil. Take note that the saucepan should fit all the sausages you plan on cooking.
2. Pierce the sausage casings three to four times with a toothpick to prevent it from bursting while cooking.
3. Place the sausages in the water gently, then adjust the heat so the water stays at a gentle simmer. Do not let it boil, as this would have the sausages overcook and toughen it up.
4. Let the sausages simmer for around six to ten minutes. The length of time depends on how thick your sausages are. A more accurate way to know when your sausages are cooked is when your kitchen thermometer (when inserted into the sausage) shows an internal temperature of 160 degrees F.
5. Once the sausages are cooked, drain it. You have the choice to either grill, fry, or broil the links quickly, until the casings have browned. You can also opt to package the sausages and place it in the fridge, cooking it at a later time.
Discover more: Hunter's Guide To Cooking Deer: 8 Tips To Make The Most Of It
If you want something quick and easy, then I recommend this recipe. The sweetness of the onions and savory flavors of the sausage burst, thanks to white wine and olive oil!
Ingredients:
Steps:
1. Heat the pan with two teaspoons of oil and place the sausage links inside, cooking it on medium heat. Cook it for around 20 minutes, turning it every few minutes. Be careful to not burn the outer skin of the sausage.

2. While your sausage is cooking, cut your bell peppers and onions in half, then into strips.

3. Add the quarter cup of olive oil in a separate large fry pan and allow it to heat up. Place the peppers and onion in the pan and sauté it until they become soft.

4. Once the vegetables and meat are done the cooking, slice the sausages into one-inch Julienne cuts. Mix the sausages with the peppers and onion. Alternatively, you can serve it by placing a bed of peppers on the plate then adding pieces of venison sausages on top. Serve with crusty bread and enjoy!
Discover more: How to Cook a Wild Turkey: The 3 Delicious Recipes to Try Out!
Extra Tips on Cooking Deer Sausages
Here are more tips to ensure that the sausages come out tender and juicy, just how everyone will love them!
If you are planning a camping themed party, you shouldn't only prepare camping party decorations, but food suitable for the occasion you're preparing for. And with deer sausage, you have a fantastic way to serve your venison, straight from the camp and butcher with a lot of stories to share. Even if it isn't for a camping party, you can prepare it for any time of the year, may it be during your expedition or at home.
I hope that this article on how to cook deer sausage helped you out! So don't wait any longer and begin preparing your venison for a new dish today.
If you have any questions or would like to share your tips and recipes for cooking deer meat, then comment down below. I would love to hear what you have to think!