When hunting using a bow and arrow, it's essential to make sure that you have precision from the moment you make your form, down until you release your arrow and take your shot. Yes, even the way you release your arrow is crucial to take the precise aim! If you're still struggling or want to improve your releases, then it's best to invest in the best bow release for better accuracy.
But the question is, out of all the bow releases you can purchase, which is the best for you? Read on as I'll talk about what you need to know regarding bow releases and how to choose one!
Quick Comparison: Top Bow Releases
**Below, you'll find our more detailed reviews, but you can also click the links above to see current prices or read customer reviews on Amazon.
What Are Bow Releases?
Whenever you go hunting and use a bow and arrow, there are equipment and tools you can invest in to make your experience better and increase your chances of making the perfect shot. You can invest in bow stabilizers or specialized arrows, but one thing many hunters would spend on first would be the bow release.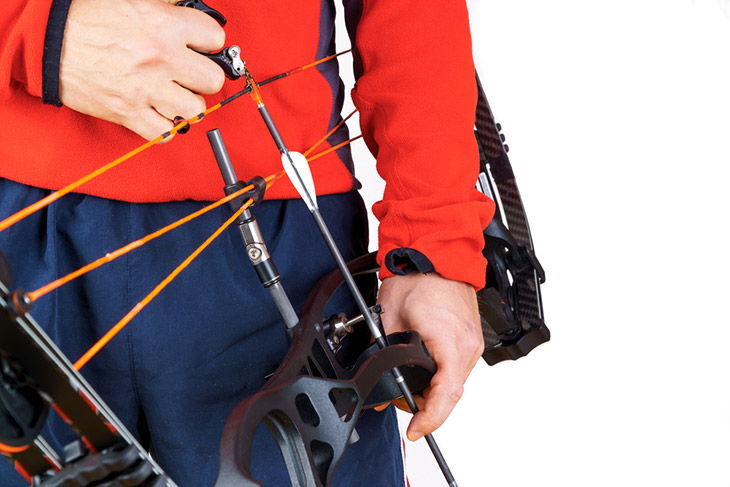 When you release a bow, you'll need it to be safe and clean, correctly letting it go at a full draw with energy to propel your arrow to hit the right target. It's what helps get you that bulls-eye!
A bow release is a mechanical device which draws the string back and lets it go when you are ready to let go of the arrow. These are usually used on compound bows but can be utilized on traditional bows as well. These small yet efficient hunting tools help keep your form and stability intact, making it a worthy investment for consistent shots without the bulkiness.
See also:
Benefits of Using a Bow Release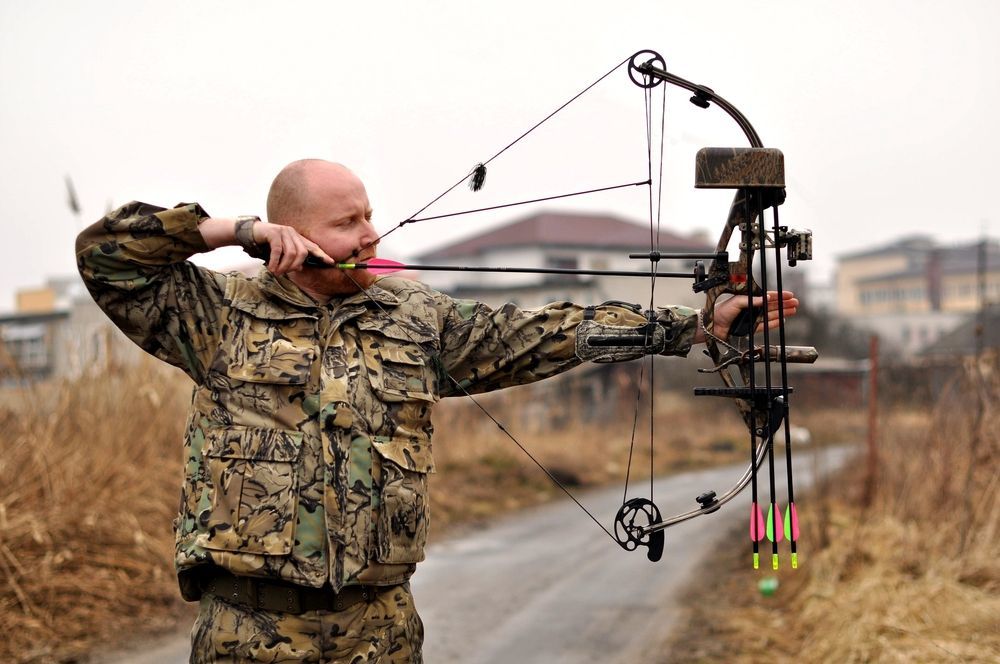 You now know what bow releases can do, but why should you own one? Here are the advantages it has to offer:
Bow releases provide a much better consistency in your shots, making it easier to use than just your fingers. Because your fingers have more of a tendency to roll back its string and cause vibration, the bow release will draw the string and keep the aim accurate.
Based on some other experiences, trying to keep your form with your fingers for a better release may end up making it feel stiffer over time. So when using a release, you won't need to worry about any chance of pain because of trying to keep your form stable. It's straightforward to set up and grip.
The chances of targeting and shooting your shot with a bow and arrow increases as you use the bow release for stability when drawing and letting go of your arrow. You won't need to worry about missing your shot and wasting your arrows, which would save you money in the long run. It will also save you a lot of time and effort as well.
Tips on Using a Bow Release
Your first time to use a bow release may be a bit confusing at first, but it gets way easier as you continue to practice and use it. Here are some tips to help you out when it comes to using a bow release:
Draw the arrow slightly further behind when squeezing the release. This will help you become steadier.
Keep your bow arm relaxed, because your back should be doing the work.
Do not dry fire a bow when using a bow release (even without!) as it would end up damaging the construction of the bow and making it dangerous to use.
Right before you release the arrow, be sure to be both physically and mentally relaxed. Squeeze the trigger slowly and steadily, then execute the release while concentrating on keeping your arrow straight to the target while gently pressing the release.
Using a surprise release, meaning that the arrow would fire once everything is in its place (and not when you choose the precise moment you want to shoot), is better than rapidly squeezing the release. It helps ensure that your arrow is correctly aimed at your target when you release it.
How to Purchase the Best Bow Release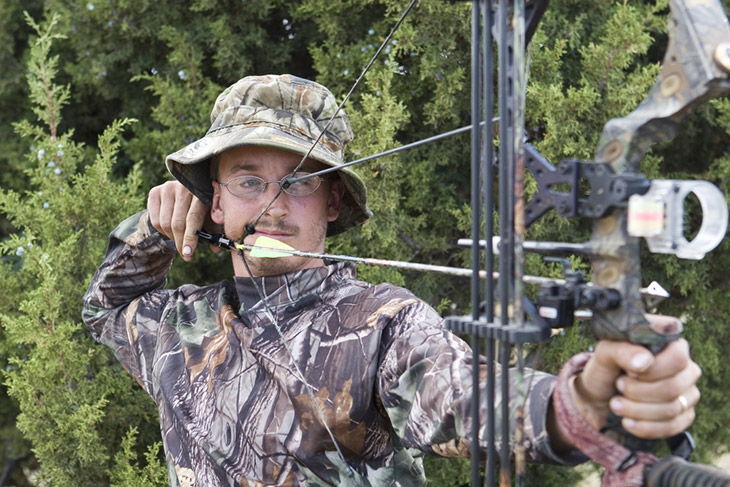 How will you know that you have the best bow release? It would depend on YOU and your comfort and skill. Here are some tips and factors to consider when it comes to choosing the best bow release:
Type
These types of bow releases differ by the finger you use to set the trigger.
The thumb trigger release uses your thumb and us handheld or attached the wrist straps. It's used by many bowhunters.
Index finger release would use your index fingers to trigger the shot. These are all attached to wrist straps and will help draw the string through joining your arm and hand muscles. These are also very popular with bowhunters since it would be with them at all times without chances of losing it.
The back tension release is best for archery, a handheld device with a pivoting head and connected by a D-loop. It has no trigger for release because it is the one that begins the release itself.
Resistance activated release is again meant for target archers, enabled by a build up of pressure. Just like the back tension, it is triggered by squeezing shoulder blades together.
We will be reviewing and focusing on the thumb trigger and index finger release for the sake of bowhunting.
Comfort
The index finger release is more common and makes the release effortless. Materials should also be prioritized since this would also determine your comfort level. Better quality materials would either be nylon, leather, or neoprene.
Adjustability and Convenience
Like mentioned, it's easier to use the index finger release because you can carry to around without hassle. Also, check how one would adjust the wrist strap (bucks or velcro), getting one that suits you. Buckles have a consistent fit and are quieter when in the field.
Adjustment
You can tune or adjust your bow release the way you want it. It's critical to get an easy-to-adjust release to adhere to your posture and shooting. The bow release should be smooth and won't change tensions once you let go of the string.
The Top Five Best Bow Releases
Based on our research, tests, and overall customer reviews, here are the top five best bow release reviews to help you make a choice on what to choose:
This thumb trigger release bow is great to use because of its strength and adjustability. The head can swivel to 360 degrees and frees you from wrist release. You can also easily adjust it without hassle.
When you use this bow release, it will need some time getting used to it, since it needs to be broken in. But after a few tries, you'll get a very smooth trigger and no creep. It's also very quiet to use and adjust. I love that it helped keep my release and arrow stable, hitting most of my targets quietly and without a struggle. It got me the accuracy I needed and helped me improve my skills in bowhunting, so it's definitely worth the investment.
Pros:
Easy to adjust
Smooth and quiet tension upon release
Increased accuracy
360-degree swivels
No slip thumb release finish
Cons:
Might be a bit stiff at first
Tension screw sometimes comes undone
This adjustable wrist strap uses an index finger release, TruFire Bow Release does a bang-up job in keeping my shots accurate without the discomfort or hassle. It's effortless to put on and can fit BOTH left or right hands, making it a huge plus for left-handed bowhunters out there. But take note that it doesn't have a two-way trigger.
It's made out of quality materials to last for years, with coated jaws and a trigger. Easy to adjust, smooth trigger, and at such an affordable price, it's one for those who are on a budget but don't want to scrimp on quality as well.
Pros:
Wider string clamp for easy adjustability
Made out of coated nylon and metal for durability
Very affordable price
Smooth trigger
Cons:
Not as adjustable as other types of bow releases
Some have complained about a touchy release
Another durable index finger release, the Scott Archery Shark Double Caliber Release is another excellent choice. It features a wide-roller seal and a four-position length adjustment for easy adjustability and fit. I also appreciate its compact and camouflage design. It's made out of a soft leather material made to last and looks ideal for a long time.
The double caliper release gives the unsurpassed consistency and accuracy you desire when hunting. It's comfortable and well-built, made to last for a long time. And with its excellent performance on bows, it's a good purchase!
Pros:
Tightens groups well and improves your shots
Consistent and accurate targeting
Beautiful camouflage design
Comfortable and well-built, made for durability
Cons:
Release may be too sensitive
Some may not prefer the double caliper feature
While the Spot-Hogg Release Buckle may be a bit expensive than other types of bow releases, I do like the comfortability of its wrist strap, and I feel confident when wearing it because it looks like it's built to last. It's got the light and adjustable trigger and has ZERO travel, making it more convenient and easy to make my target. It also has an open jaw so you can quickly and silently hook it up to your bow.
It has got an adjustable length and a forward trigger design, making me have the max draw length and bow speed to shoot my prey. Yes, it may be a bit expensive, but it's definitely worth the investment for excellent performance.
Pros:
Quality construction for attractiveness and durability
You feel confident when wearing it
Adjustable length and trigger
Silent and easy to hook up
Excellent in accuracy and consistency
Cons:
Expensive price
No pads on the wrist strap
Need something that's affordable but also made of quality and comfort? Then TruFire has a great selection, namely the Extreme Buckle Wrist Strap. It has the strength and durability to last for a long time. You don't even need any tools when adjusting.
No misfires and pure accuracy without the high price. While the strap may be irritating to fix, you'll get used to it but also love the comfort and flawless trigger.
Pros:
One of the best trigger releases
Excellent size range
Has a buckle for silent adjustability
Comfortable on the wrist
Cons:
Square block with sharp corners may rub on your singers
Buckles aren't firm on its place at times
In Conclusion
A release aid will add precision and accuracy to any of your targets, increasing the chances of you being able to shoot your prey when hunting! While it isn't an absolute essential, it will improve your skill as both archer and hunter vastly. I would recommend beginners and expert hunters alike to try a bow release and see the change in their shots!
Out of all the bow releases tried and tested, the best one would have to go to the TRU BALL Max Hunter Pro 4 Release. It has a head that swivels 360 degrees and with an adjustable sensitivity screw to easily tweak and tune the release according to how you need it. It also has the nice grip handles for comfort and an even better form of the firm and silent release.
With its small jaws and head, you have a better draw length and speed without the noise as you load. It'll be a huge plus for your hunting experience, making it well worth its price.
I hope that this article on the best bow release helped you become more knowledgeable on what you need to know about what you need for hunting. So what are you waiting for? Invest in the best today and enjoy what bow release have to offer for your next hunting experience!
If you have any questions or would like to share your reviews on the best bow release, then comment down below. I would love to hear what you think.