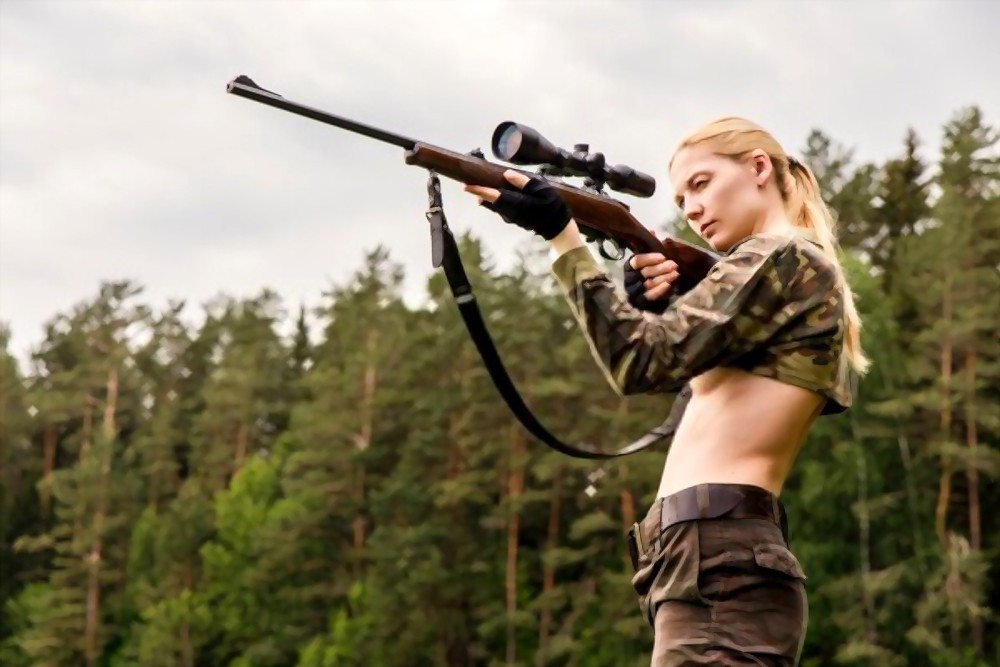 5 Helpful Tips for Buying the Best First Rifle for You
There has been a 77% rise in female gun ownership since 2005. If you're interested in owning a firearm, there are a few things you need to think about.
Looking for the best first rifle isn't about buying the best on the market. It's about the best rifle for you and your intended use. Pay attention to these five qualities when buying your rifle to ensure you have an enjoyable and positive first shooting experience.
More...
1. Fit
The best firearm for you is one that fits you. You need to be able to safely and comfortably handle it. Look for one that's not too heavy and not too light.
One that's too heavy will feel like an anchor you're lugging around. One that's too light will have recoil issues and be too difficult to shoot.
Hold the rifle and make sure you can reach the trigger. Does your face fit comfortably in the comb of the stock? When in position, does the weight feel balanced front to back?
2. Action 
There are a few different actions your new rifle could have. The action is the mechanism that loads the chamber with the next bullet. Some of the options you'll find include:
Bolt-action
Pump-action
Lever-action
Semi-automatic
Single-shot
Semi-automatic means you can perform follow up shots quickly. As a beginner, look for a bolt-action that's reliable and strong. Traditionally designed shotguns will have the pump action, but this isn't a good option for someone new to guns.
3. Stock
The stock is the backend of the gun that gives it support. You'll find them made out of a wide variety of materials, including:
Wood
Laminate wood
Synthetics
Plastic
Fiberglass 
Wood is the traditional material used for hunting rifle construction. Laminates are more durable to bumps and scratches. 
If you're looking for something more affordable, synthetic materials are a smart choice. They come with the added benefit of moisture resistance and increased durability.
4. Barrel
The length of the barrel on your rifle will affect the bullet's velocity and the overall weight of the gun. A general rule is that the longer the barrel, the higher the bullet's velocity.
Shorter barrel shotguns are easier to handle. They're also easier to aim and successfully get on target.
5. Purpose 
Your intended purpose will influence the type of rifle you should consider. Hunting requires a rifle that's reliable, durable, and accurate.
If you're interested in competition and accuracy shooting, then accuracy should be your highest priority. These rifles tend to be the most expensive.
A third common purpose is for home defense. You need a rifle that's the most reliable so that you know it'll work when it matters most.
Read more: Remington .22-250 vs 223: Which Is Best For Your Hunts? 
Find the Best First Rifle for You
When starting your search for the best first rifle, it's best to bring someone with you. Ask someone who has experience with guns and rifles to help guide you. Hold each gun in your hands and move it around.
Look for a gun that feels like an extension of you. It should feel comfortable and natural in your hands.
Browse our different hunting categories (review articles about gun cleaning kits, scopes for marlin-336, shot timers and best progressive reloading press, etc ) and learn how to master your new rifle.