If you're a regular hunter, you've probably heard about Sitka gear. They've taken the hunting community by storm in their nearly two decades of existence. Of course, this sounds fantastic! But there is one disadvantage that you've often heard hunters moan about: Why is Sitka gear so expensive?
High-quality hunting equipment is critical for enhancing your chances of a successful hunt. The more at ease you are, the quieter you are, and the more inconspicuous you are, the more possibilities you will receive.
Sitka gear is renowned for its premium quality hunting apparel and outdoor gear. Their high-quality gear is developed for the specific scenarios that hunters experience on a daily basis in the field. It comes with a higher price tag compared to other brands in the market.
In this article, we'll go over why Sitka gear is one of the greatest options for your next hunting trip.
The Sitka Story
Sitka was founded by a group of genuine hunters that hunted in the extremities of Montana's Rocky Mountains, not simply weekend hunters. They were consistently dissatisfied with their equipment and its lack of specialization.
Other extreme sports, such as mountaineering, rock climbing, and skiing, all have specialist clothing. These clothes contain features tailored to the individual obstacles and settings of those activities, but nothing like this existed for hunting. They set out to create their own and established Sitka Gear in 2005.
Sitka gear was born out of necessity and frustration. Hunters frequently face the same difficult conditions as other outdoor enthusiasts, etc. Except that hunters usually do it with substandard equipment. The founders of Sitka aimed to change this.
They began researching the science of sound, deer vision, odor production, weather proofing, etc. They thoroughly research almost everything that comes into play during hunting.
In an industry driven by the pursuit of excellence, Sitka continues to push boundaries. Over the years, they've developed new solutions for all kinds of problems. They're always coming out with better gear. Hunters can now experience all of the gear benefits of outdoor lovers while hunting.
Why Is Sitka Gear So Expensive?
At first glance, the cost of Sitka hunting equipment intimidates hunters. There are still various high-end brands to pick from for hunters who have chosen that premium hunting gear is the best suit for them. Makers such as KUIU, First Lite, and Kryptek compete in the technical hunting gear industry. However, Sitka maintains its lead for a few reasons.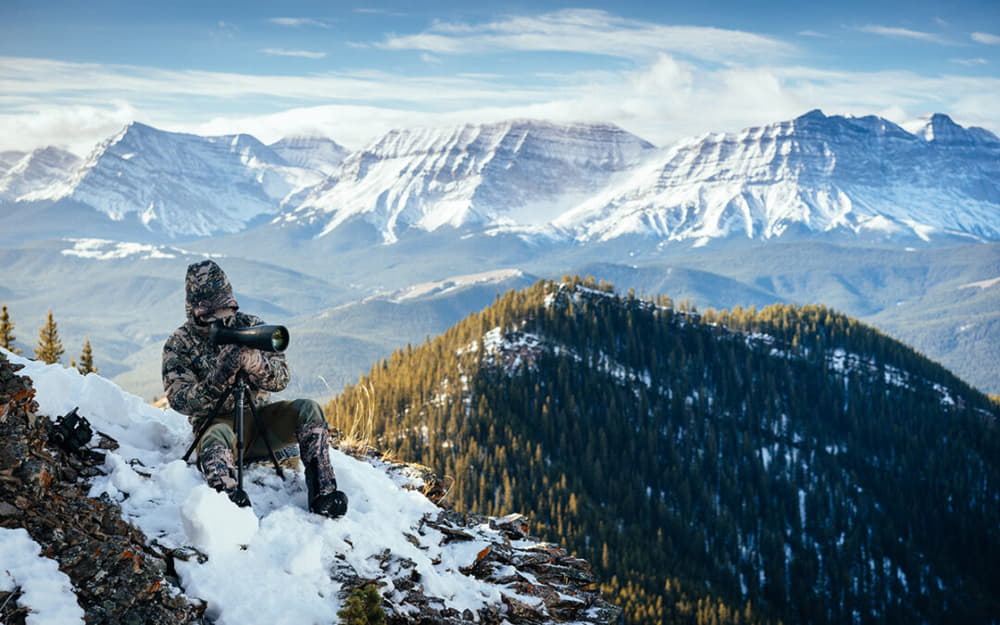 High-Quality Materials
One of the main reasons is the high grade, technologically advanced materials used. Sitka's close collaboration with Gore, which is responsible for the production of a variety of sophisticated fabrics. Sitka then incorporates these and other innovative textiles into its clothing. These are some examples:
Gore-Tex
Gore-Tex is Gore's most well-known material, and it is heavily used in Sitka's gear. Gore-Tex overcomes a challenge that no other material has been able to tackle. Before Gore-Tex, waterproof textiles were always made up of a single impermeable layer. This means that, in addition to not allowing moisture in, it also does not allow moisture leave.
Gore-Tex, on the other hand, features millions of micropores that are too small to let liquid water in. But it is also large enough to let sweat vapor leave. As a result, it is more breathable, comfy, and suited for low temperatures.
Windstopper
Windstopper is comparable to Gore-.Tex, except it is designed to keep the wind out. It outperforms Gore-Tex in terms of weight and flexibility. Sitka uses it for under and middle layers because it stretches better and is lighter.
PrimaLoft
PrimaLoft is a type of synthetic insulation that is designed to mimic the warming capabilities of natural materials. At the same time, it eliminates the drawbacks.
PrimaLoft is a warm, lightweight, and waterproof material. As a result, Sitka incorporates it into their cold weather gear. So, it can keep hunters comfortable in difficult situations without weighing them down excessively.
Polygiene
If you've ever used inexpensive hunting clothing, you've probably noticed that it begins to stink after a time. Even when it's freezing outside, you'll sweat and emit oils that accumulate in the fabric. 
Bacteria and fungi can grow in the cloth, causing it to smell. Polygiene has anti-microbial silver salt in the substance, which inhibits the growth of bacteria and fungi while also reducing odor.
Innovative Designs
Sitka's designs are based on the needs of hunters. For example, weight and thickness are precisely adjusted to the type of garment and designed to minimize rustling and extra noise. In fact, many Sitka clothes incorporate noise-canceling fabric.
Another part of their creative designs is the camo. Most Sitka apparel is available in a variety of designs that are tailored to specific conditions. Sitka gear includes a lot of innovative features that other clothing lines don't. Mesh facemasks, thumb loops, detachable pads, reinforced regions, and adjustable fits are a few of these.
Comfortable
Sitka gear is particularly comfortable. Mostly because of the cutting-edge, breathable, yet lightweight fabrics and the expertly designed designs. Numerous pieces of equipment are also quite adaptable, allowing you to find the perfect fit.
Sitka also focuses on temperature regulation. This is especially crucial when hunting because your activity level is never consistent. To reach your tree stand, you may have to endure a tough hike with all of your gear. However, you'll end up spending hours inside doing nothing.
Sitka clothing typically stretches fairly nicely. As a result, they are at ease in all positions. Finally, Sitka considers comfort by meticulously creating each layer. Comfort is really important, and that is one of the reasons Sitka is such high-quality gear but also so pricey. It has the potential to impact your hunting success.
Durable
Seams, stitching, and layers are all done with a high level of care throughout the production. Additionally, Sitka clothing typically lasts a very long time, far longer than cheaper alternatives. Due to unique technologies like tapered seams in Gore-Tex clothing.
Odor Control
Deer can smell much better than humans. Sitka clothing's breathability and light weight help to keep sweat at bay. More importantly, the Polygiene technology included in the majority of Sitka clothes employs silver halide. Silver halide popularly known as "silver salt" to inhibit bacteria growth. 
This technology is clearly advanced, necessitating a more sophisticated manufacturing process. Furthermore, silver is not inexpensive. As a result, while Sitka clothing may be slightly more expensive, it's worth it. It solves one of the most significant challenges: fragrance and odor.
Warranty
Sitka backs their items up with a complete guarantee and a lifetime warranty. If the gear ever develops a flaw or malfunctions, you can simply mail it in and receive a free replacement.
Sitka will also restore any broken equipment at a fair rate. This includes tears and wounds, as well as abrasion and sun fading. You send in the equipment, and they offer you an estimate. If you approve, they will fix it up.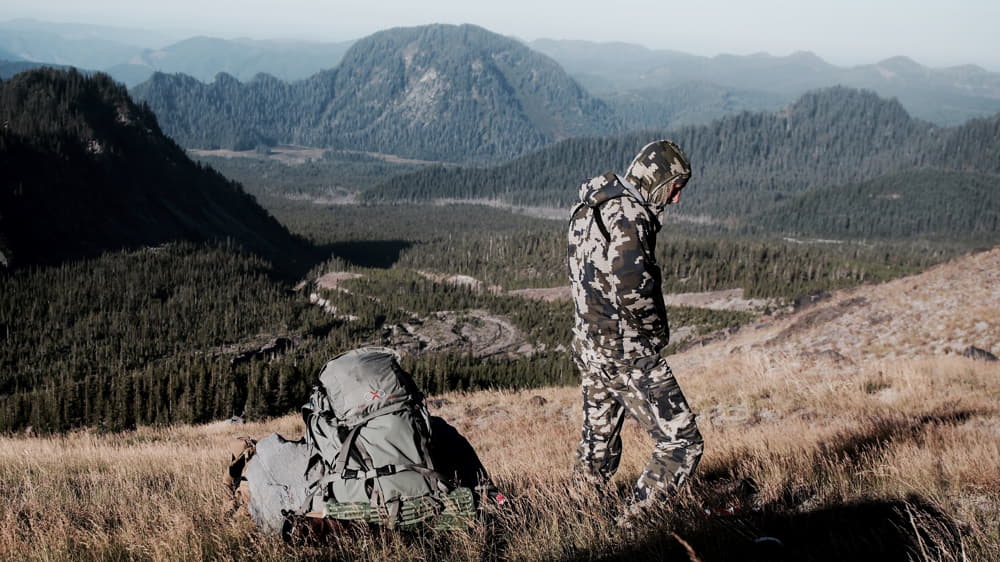 Is Sitka Gear Worth the Money?
We believe Sitka gear is well worth the investment. We think it's reasonably priced for the quality you're getting, not to mention the specialized hunting features.
Among these hunting-specific qualities are:
Weatherproofing with Gore-Tex materials
Excellent temperature regulation with insulation but breathability
Fabric that is quiet
Anti-microbial odor-removal technology
Fabric that stretches
There are many pockets with zippers
Camo patterns that are both intricate and successful
Furthermore, Sitka gear is long-lasting and backed by a lifetime warranty. In the long term, your Sitka gear will benefit you greatly and boost your chances of success when hunting. That alone makes it well worth the money.
Is KUIU or Sitka Right For You?
Kuiu founded in 2011, a little newer than Sitka. Created by one of Sitka's founding founders. Kuiu founded with the goal of creating the best hunting equipment possible. They use novel materials and designs, and sell it at the best possible price.
Sitka and Kuiu are both fantastic businesses. But which one should you go with? Sitka gear may be a better alternative if you prefer a wider range of items and sizes. Kuiu, on the other hand, is certainly better if you want lightweight gear with great customer service. When you use Kuiu you will save some money, even though both are the most expensive appliance brands in the industry.
Your particular preferences will be the most important deciding factor. Many hunters will choose one over the other based solely on their camo pattern or color preferences. You can't go wrong with either brand because they both make fantastic hunting gear.
Final Thought
Why is Sitka gear so expensive? All these factors in materials, technology and outstanding features are what make Sitka equipment so expensive. Because it is composed of such high-quality, long-lasting materials, you can be confident when you buy their equipment. It will last for the rest of your life. Finally, Sitka Gear's higher pricing shows the brand's unwavering commitment to offering top-of-the-line gear to hunters and outdoor lovers.