Planning a moose hunting trip in Canada might seem overwhelming if you haven't experienced this type of hunting before, but there are various tips to consider before going on your next captivating adventure.
Moose is a large game, and although they might be fun to hunt, they can be dangerous when provoked. Therefore, proper planning and preparation ensures you can pursue your prize without any logistical complications.
Are you ready for your next hunt? Read more below about how to plan a moose hunting trip in Canada.
Research and Preparation
Researching moose in the destinations you want to visit is essential before planning your trip in depth.
There are three moose types you can find throughout Canada. Understanding your hunt ensures you're going to the right destination and buying suitable equipment, especially if you're hunting the largest member of the Canadian moose family.
Canadian: Canadian moose reside in colder climates throughout Canada. They can be found on many moose hunting trips because they are some of the most common species in the northern wilderness.
Shiras: Shiras are the smallest type of moose found in western regions of North America. These types are best for beginner moose hunts because of their smaller and timid nature, but that doesn't mean they aren't a challenge.
Logistics for a Successful Trip
Once you've completed your research, you can finally start planning your trip. Below are some logistics to consider when arranging a moose hunt in Canada.
Hunting Licence or Permit
Depending on your state or moose hunting territory, you might need a moose hunting tag. You can acquire a license through an outfitter like Gunson Guiding Outfitting. This outfitter gives tags to all hunters as part of their moose hunting packages, so you don't have to worry about the long waiting times for a permit. 
Weather Preparedness
A moose hunt usually takes place in colder regions since that's where moose varieties reside throughout Canada. Therefore, you should be prepared for these environments by wrapping up warm, investing in equipment like electric heaters for warming up after a cold hunt, and packing extra gear in case of snowstorms.
It's also worth checking out the area beforehand to see if the location is right for your moose hunt. The true wilderness can be harsh sometimes, so there's no harm in evaluating the hunting area.
Wildlife Knowledge and Ethics
You should learn about moose behavior, tracks, and calls to locate your prize without spending too much time outdoors in the cold. For example, Canadian moose often have a loud bellow during rut and can leave tracks shaped like two long hooves.
Always respect ethical hunting practices by obeying Canadian laws and showing respect to other landowners and hunters. Regarding the wildlife, respect every habitat you encounter and never cut down trees or shrubs to make a fire.
Accommodation and Transportation
Gunson Guiding Outfitting has the accommodation and transportation you need to access remote camps. Since moose hunts take place in the late season in isolated regions, they provide float planes to rustic cabins, tents, and small docking stations for canoes. They also have horseback adventures to save time travelling on foot.
Necessary Equipment and Gear
When venturing into Canada's wilderness for a moose hunting expedition, you need high-quality gear and equipment that ensures you're prepared for the hunting area. Weather conditions and the type of moose hunt will determine what you need.
For cold environments, waterproof footwear and insulating mid-layers are essential for keeping you warm during long treks. Camping gear also includes sleeping bags, cooking supplies, and a backup tent.
Here is a list of gear and equipment:
Firearms with high-quality ammunition
Binoculars for scouting Canada moose
Hunting knife
GPS device or a map
Satellite communication device for emergencies
Basic first aid kit
Sturdy backpack
Professional Guides and Outfitters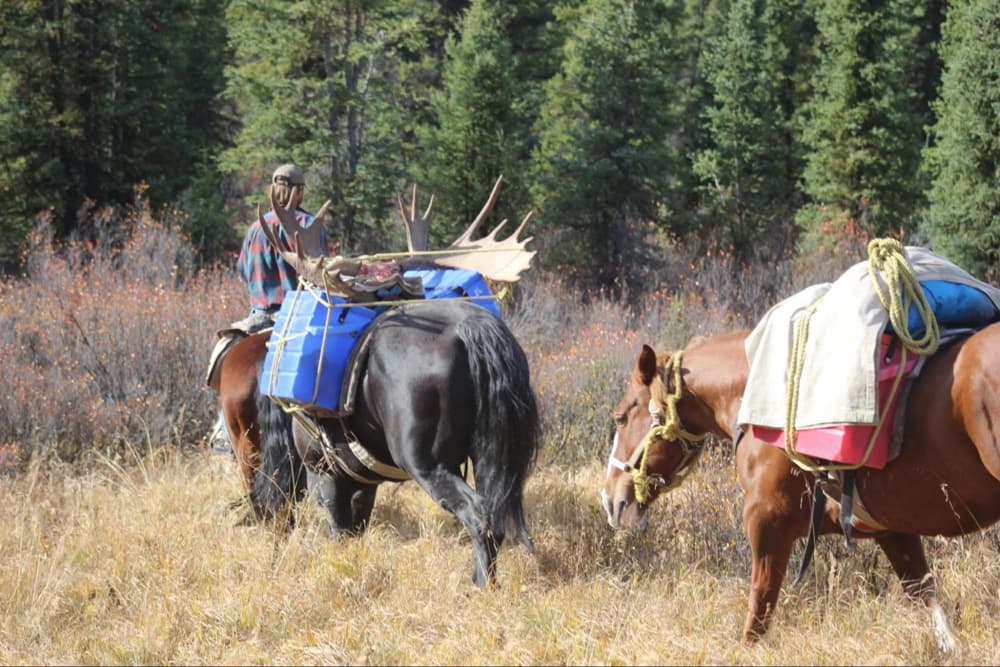 There are guided and self-guided moose hunts that determine your overall experience. Guided moose hunts with a professional outfitter like Gunson Guiding Outfitting involves traveling with an expert who knows the insides and outs of specific hunting terrain, moose behavior, and the Canadian wilderness.
On the other hand, self-guided hunts mean you're taking an independent approach to a moose hunt. Although you have more freedom and challenges, it might be unsafe if you aren't a seasoned expert.
Safety Measures and First Aid
Everyone, no matter their experience, should remind themselves of safety measures and precautions before going on moose hunts. The Canadian wilderness can be challenging, so familiarising yourself with first aid training is essential for emergencies. Basic knowledge of first aid is invaluable for potential injuries obtained from dangerous terrain and weather.
You can also feel safer with navigation tools and communication devices. These include a GPS, two-way radios, satellite phones, and signposts for tracking your journey. Places like British Columbia get especially cold and dangerous when you're hunting Canada moose, so you also need cold weather hunting boots.
Budget Your Moose Hunting Trip in Canada
Managing your finances before hunting Canada moose ensures a smooth and enjoyable experience. From licenses to high-quality gear to safety equipment, you must consider various expenses throughout the trip.
Consider accommodation prices when staying in a nearby lodge, travel insurance, and firearm fees if you're bringing one into Canada as a non-resident. Those already living in Canada may not spend as much on travel costs, but that doesn't mean there won't be any expenses for additional gear and permits.
Conclusion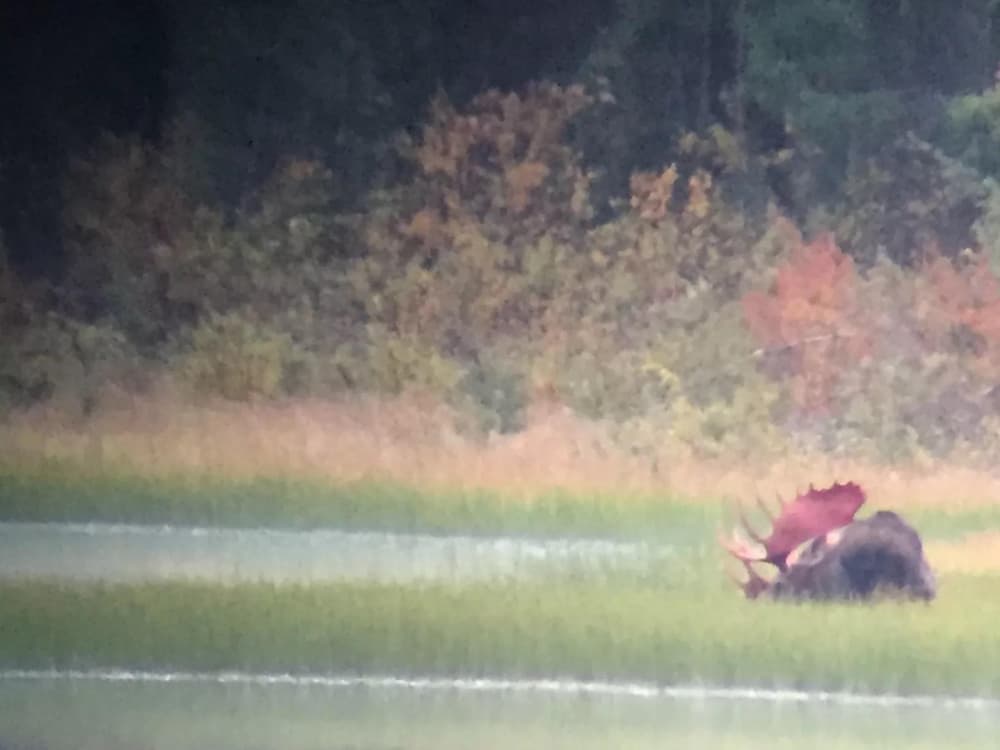 Hunting moose is a challenge, and doing it by yourself can be even more difficult when you don't have a guide. Therefore, planning your trip with an expert will save time and money, ensuring you have a high-quality experience and unique hunting photos to end your journey in Canada.
You should always research your moose and hunting area while planning the logistics in advance to enjoy the best moose hunting trip in Canada.