On-screen, wilderness survival offers a unique experience that is hard to match. There is nothing quite like being outdoors, but the best YouTube channels dedicated to wilderness survival come close. These top creators share their passion for bushcraft and outdoor survival, providing a blend of serenity, survival techniques, and even a good laugh.
With a vast array of skills and techniques to discover, new content creators are constantly emerging, eager to share their love for the great outdoors. Here is our selection of YouTube shows about survival skills in the wild.
#1 Cyprien Outdoor Adventures
Cyprien Outdoor Adventures features a solitary bearded man who records his own bushcraft adventures. He speaks sparingly, and the videos possess a soothing ASMR quality, allowing for easy background viewing that transports you to his world. His meticulous attention to detail is evident in the construction of his shelters. He effortlessly builds them, showing the ease and tranquility of spending time inside.
#2 Primitive Technology
In 2015, an Australian guy ventured into the bush to hone his primitive skills using a camera. No talking, no music – just authentic outdoor primitive buildings. John Plant probably had no inkling of its unforeseen popularity.
Unfortunately, the channel sparked a slew of imitations featuring fabricated builds. Actors pretending to construct underwater spas with their bare hands (while ignoring the nearby construction equipment) also showcase remote builds without dialogue. However, John was the originator and the real deal. What sets him apart is his commitment to avoiding shortcuts and misleading his viewers.
#3 Fowler's Makery and Mischief
Fowler, a boat builder hailing from Maine, captivated fans during Alone season 3 with his unwavering mental strength and exceptional wilderness survival skills. The empathy we felt as he endured 87 days without his family united us in support, and now he continues to document his ongoing adventure on his widely followed YouTube channel. Embracing his passion for the outdoors, Fowler engages in 30-day challenges and shares entertaining catch-and-cooks, always ensuring an enjoyable experience for his viewers.
If you want outdoor preparedness, these shows will be a great guide and mentor. You can use available materials to make your own home, make a fire, find food, etc. You just need to keep in mind that YouTube TV locations play an important role in whether the content will be available to you. The easiest way to bypass regional restrictions is to use VeePN for YouTube TV, as it has 2500+ VPN servers. With this VPN, you can unblock content in any region, wherever you are.
#4 TA Outdoors
Mike Pullen launched TA Outdoors to construct Viking houses and showcase his DIY projects alongside his faithful companion, Jaxx the Dog. Over time, the channel has evolved into an influential source of wilderness survival content.
#5 Donny Dust's Paleo Tracks
Donny Dust fully embraces his wilderness self-reliance training school, Paleo Tracks. He globe-trots to discover distinctive untamed terrains, immerses in local cultures, and puts his survival skills to the test. He generously shares his expertise at his globally acclaimed self-reliance institute.
#6 Ovens Rocky Mountain Bushcraft
After appearing in season 3 of Alone, Greg became a beloved character and the embodiment of Western Canadian survival. His carefree nature, goofiness, and passion for living off the land make his channel highly entertaining. Greg Ovens and Fowler, who also competed on Alone, team up to create full-length survival adventure films on YouTube, documenting their challenges together.
#7 David Canterbury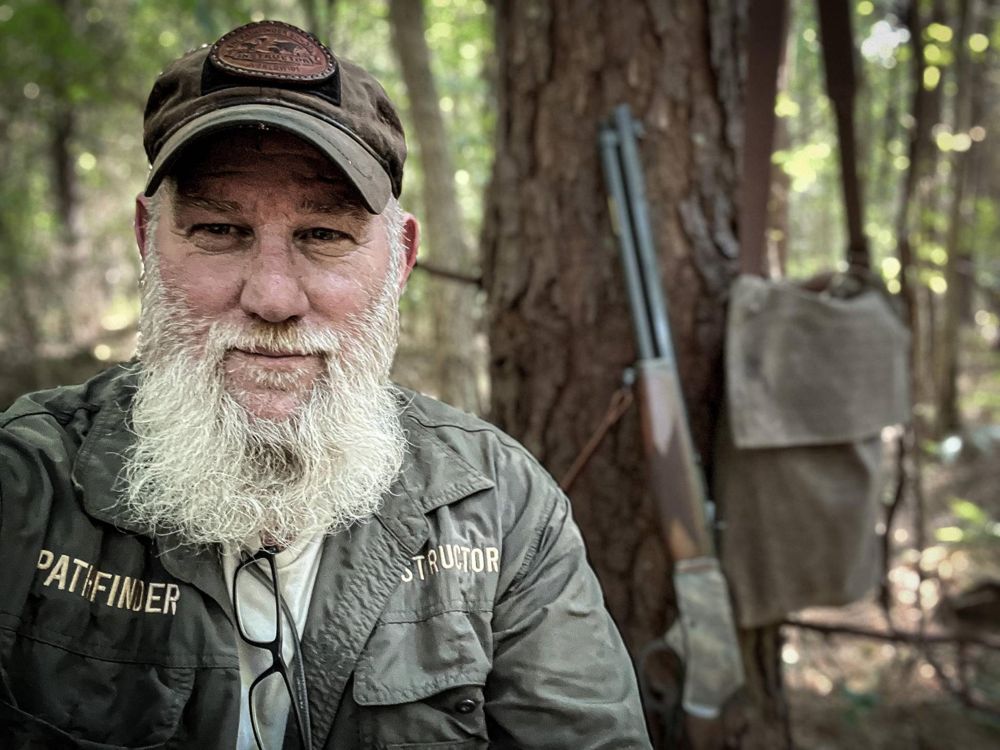 Dave, one of the more seasoned individuals on this list, carries some considerable baggage. He had been less forthcoming about his true military background during his time on the popular TV show Dual Survival, resulting in his absence from subsequent seasons. Despite the controversy, he possesses a vast amount of knowledge and boasts a strong YouTube following. Dave has authored several bestsellers, including Bushcraft 101, widely regarded as one of the top wilderness survival guides available.
#8 Survival Lilly
Survival Lilly demonstrates that a SERE background is not necessary to have a deep interest in wilderness survival. As a self-taught expert in wilderness survival, she proves that anyone who applies themselves can appreciate the offerings of nature and overcome survival challenges. Through her channel, she explores various locations worldwide, challenging herself with different survival scenarios.
Conclusion
If you like a calming atmosphere and the feeling of being alone on this planet, wilderness adventure shows will help you experience it to the fullest. With them you will learn how you can feed yourself, warm yourself, and protect yourself from wild animals, having a minimum set of survival tools.