Whether you are just starting out as a hunter or have been investing in the activity for years, one of the first and essential purchases you will need to make would be a gun. After all, how will you be able to hunt without a good weapon (besides the bow and arrow)? But purchasing a gun isn't just about choosing which one looks good and powerful enough for you. You will also need to check if it is clean! You might be wondering about how to check if a gun is clean to ensure that you purchase legitimately and without any worries.
So to help you out, I show you the top four ways on checking your gun.
The Importance of Checking Your Gun
Are you planning on purchasing online or from dealers you aren't familiar with yet? Then you will need to do a gun check. To see if the gun is clean isn't about knowing that what you are holding is free from dust or dirt, but ensuring that what you are purchasing has not been stolen or involved in crimes. Because selling stolen or marked guns is a huge no-no that may end up with you paying for it if you don't have it checked.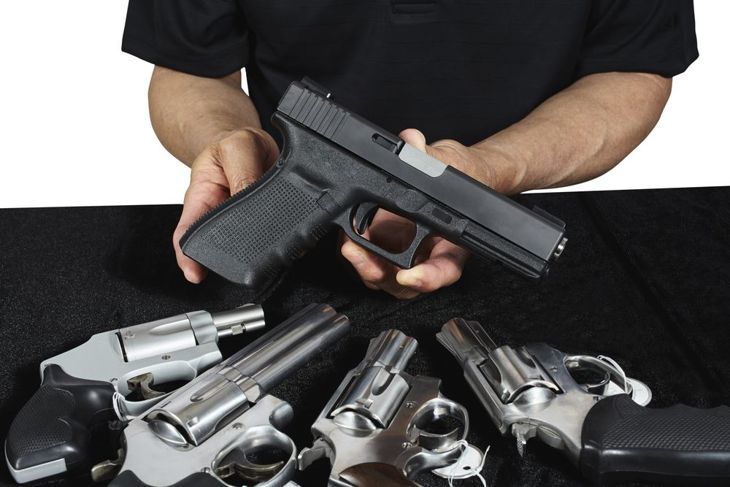 This is to stay safe and protected when purchasing a gun. It prevents you from running into the law and wasting money from having the gun confiscated, as well as some fees and paperwork you will need to do to prove that you haven't been involved in stealing or the crime where the gun took part in.
Checking to see if the gun is marked doesn't take long and will end up saving you a ton of money and hassle. It lessens the worry and assures you that what you are purchasing is free from any trouble. So you can focus more on hunting and plan your hunting strategies.
Four Ways on How to Check If a Gun Is Clean
There are three main and efficient ways to check if the gun you will be purchasing is clean. Here are the methods to follow and how to do it:
Getting the Gun's Serial Number
Before anything else, you will need the serial number of your weapon, which is found in your owner's manual or the gun's body. You can contact the manufacturer to verify the number as well. If there is no serial number or it has been tampered, then report it immediately.
Go to Trusted Gun Dealership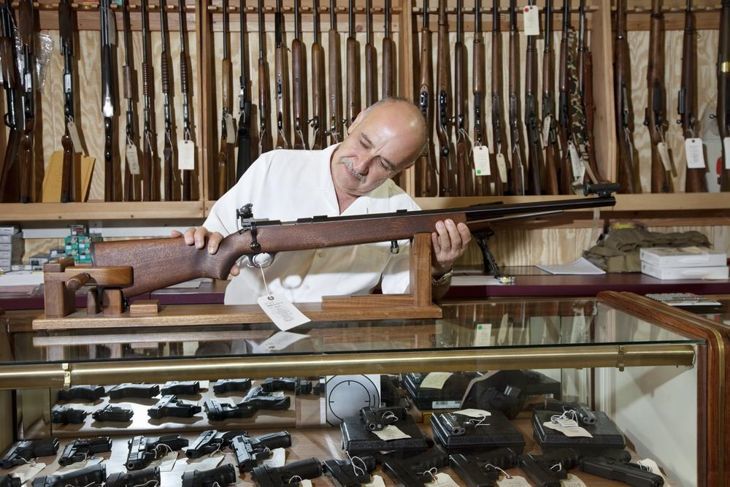 For those purchasing from individual dealers, take them to the gun shop with you and have the local gun dealer inspect it. Running a gun serial number background check has a small fee, but it's quick, and you are assured legitimacy. They may also give you the history or registrations of the gun, as well as other background checks on its performance and any issues. Gun dealers are experienced and the best people you can go to for advice.
Check Online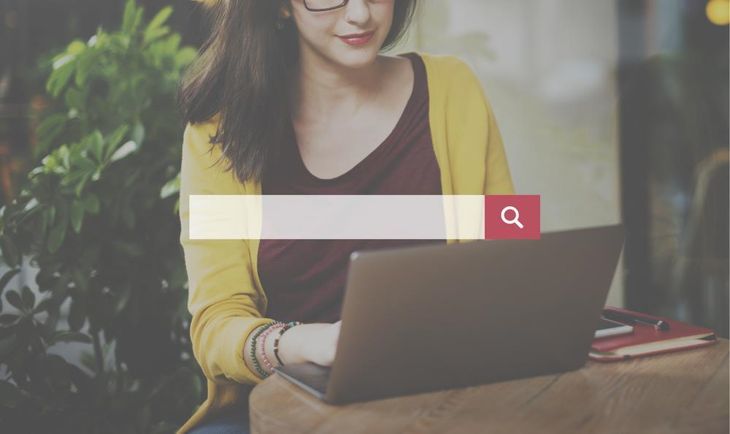 Yes, almost anything can be found on the Internet, including the gun's serial number. Some states have websites with gun serial number databases. They even include additional information about the weapon. You can find these websites through a quick search (usually your local law enforcement), and you can find legitimate sources where you can begin the search. There are also websites where gun owners would report their guns lost or stolen.
Ask Your Local Police Department
If you are unable to find a website or local gun dealer, then you can request assistance from the police. They can check the gun for you to see if there are any issues, may it be stolen, lost, or part of a crime. They had an extensive database and will be willing to help you out. Visit the local department near you or give them a call.
Read more: How Often Should I Clean My Gun? The Facts to Know About
Here is more information on how to check if a gun is clean:
In Conclusion
When purchasing a secondhand gun or from anywhere else other than the legitimate gun shops in your area, then you must make sure that what you buy is clean and free from any issues, may it be in its performance or law. This is to prevent any hassle coming from your side!
I hope that this article on how to check if a gun is clean helped you become more knowledgeable about what you should do to ensure that what you invest in for hunting is safe and without problems. So don't wait any longer! If you plan on purchasing a gun for your next hunting expedition, then follow these tips.
If you have any questions or would like to share your tips and experiences with how to check if a gun is clean, then comment down below. I would love to hear what you have to think.